No, I haven't been updating. Not because people don't read it, but because I procrastinate.
P. and I closed on the house and then spent three weeks removing wallpaper with a water/fabric softener mixture. For the rest of my life, if I get a whiff of generic Mountain Fresh fabric softener, I will think of the three weeks I spent exhaustively working on the house, all the while working 40+ hours a week, taking care of the apartment, eating, kind of sleeping, etc.
Then we washed the walls. Then we sanded.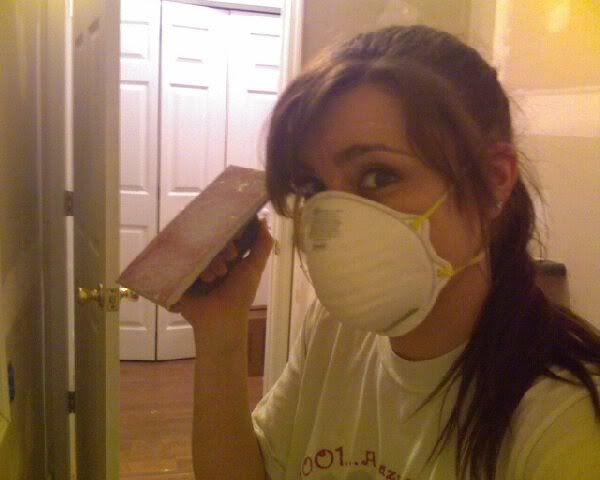 Sanding sucked.
But we had a house. It was still pretty cool outside, being March in Indiana, so we got to try out the furnace. Other than that, those three weeks are a blur to me now.
We're all moved in now and are enjoying the summer. My cousin D. got a job here and stayed with us for about a month before finding an apartment, and that was fun. P.'s best friend B. also just moved back to town, after working in Madison for two years after college, and he's living in our garage. It's funny what I miss now that my cousin isn't living with us. Oddly enough, I miss cooking for him all the time. When B. moves out, it'll be weird having the whole house to ourselves. I don't know what we'll do with our time... though, D. and B. will still live in town.
... delicately trying to put fires out at work...